Launching a Successful Craft Chocolate Line
Consulting Services to the Craft Chocolate Industry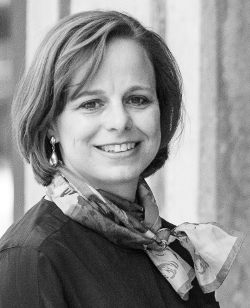 Lauren Adler is the Founder and Chief Chocophile of Chocolopolis, a chocolate retail store that is a pioneer in the craft chocolate movement. Lauren uses her extensive business experience, her deep knowledge of the craft chocolate market and data from the Chocolopolis database to help her clients make smart decisions when launching a new chocolate brand or product. She is available for consulting regarding all aspects of the business of selling craft chocolate bars to the retail market. Lauren's background includes investment banking, retail merchandising and supply chain management, with four years at amazon.com in its early growth years. She has a MBA from the Tuck School at Dartmouth College. Contact her directly at lauren [at] chocolopolis [dot] com.
Jumpstart product line development and packaging
Once you've decided to launch a line of craft chocolate there are many questions you will need to answer. How you choose to move forward will have a significant impact on your sales and profitability. Not sure what % cacao to manufacture? Uncertain what price point will sell in the craft chocolate market? We bring our database and our consumer experience to the table to provide you with an analysis of the preferences of the craft chocolate consumer. The results of our analysis will give you the data you need to prevent costly mistakes in product development, pricing and packaging.
Examples of other services we provide:
Customer focus groups that help you avoid costly mistakes before you invest significant resources in new products
Building a unique brand story through community and experience
Strategies to launch a successful crowdfunding campaign
"It's rare to find someone with Lauren's deep knowledge of the business of craft chocolate stemming from over a decade in the 'premium chocolate industry'. Lauren completed two projects for me as a consultant, helping my company make strategic business decisions to launch and grow our tree-to-bar chocolate brand. I was particularly impressed with her understanding of consumers' preferences and her analytical approach." - Peter McFadyen, Argencove